A Union of Compassion, Experience, and Tenacity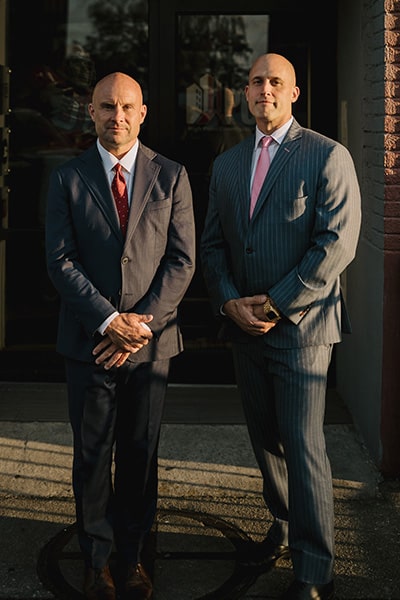 Client-Centered Defense: Our Guiding Mission
Our mission is simple but impactful: to offer Client-Centered Defense that puts you at the forefront. Unlike firms that keep clients at arm's length, we stand beside you, fighting for the best possible outcome from day one. We tackle the criminal justice system—a high-volume pipeline that often undermines defendants—by ensuring your case gets the individualized attention it deserves. Your story is unique, and we're here to listen and be your voice.
Meet Our Powerhouse Attorneys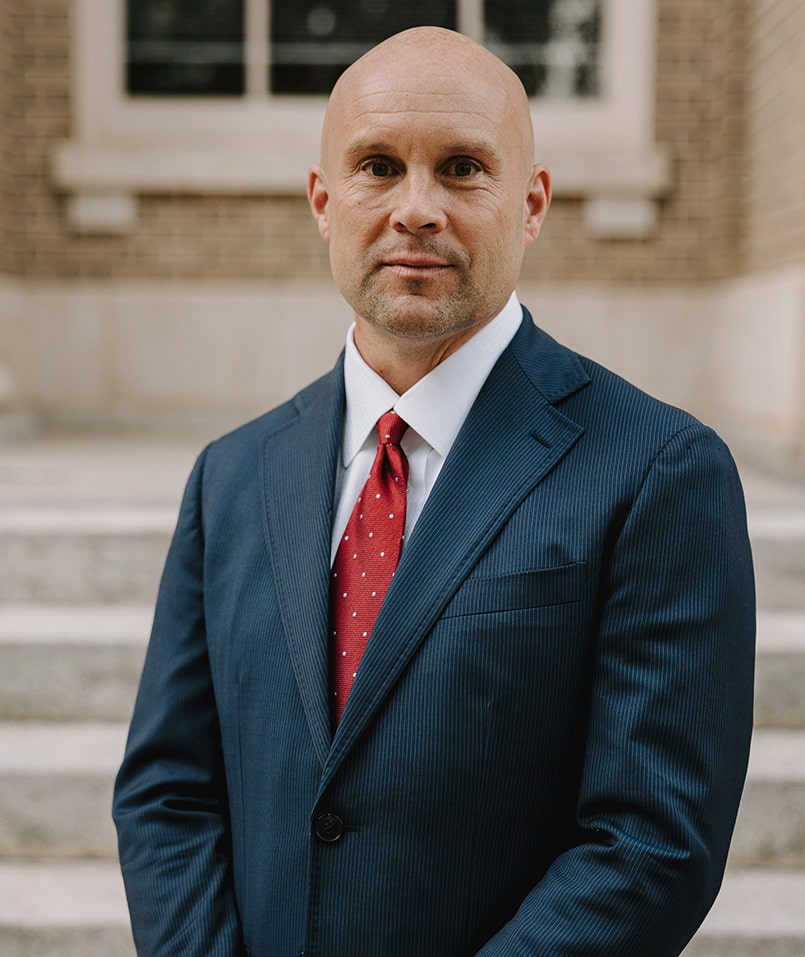 Ryan J. Swingle: Two Decades of Vigilance

Ryan has been a stalwart in criminal defense since 1999. With over 20 years of experience across Georgia, he has helped hundreds of clients secure winning results and acquittals. Ryan doesn't just fight cases; he fights with you, making your victory his personal mission.
Adam Levin: A Legacy of Legal Excellence
Adam lives and breathes criminal defense, and that's not hyperbole. For 15 years, he's been disassembling prosecution cases and leveraging narratives to secure the best results. Adam focuses on every client's unique needs and recognizes that true success transcends the courtroom—it's about regaining control over your life. The last decade of his career has been devoted to clients facing the most severe penalties, including death sentences.
John Toney, Associate Attorney
As a lifelong resident of Georgia, I understand the impact that powerful advocacy has in every setting of life. My mother was an elementary school teacher for over 25 years, dedicated to selfless service in the name of bettering those around her. My father worked in the President's Office at UGA before running the Northeast Georgia Food Bank for a short stint and now owns his own business where he provides crisis communications plans for local and regional businesses. He always says, "you get the community that you're willing to build."
Our Shared Values: Your Rights, Our Responsibility
You are more than just a case number to us. When represented by our attorneys, expect to be:
Treated with dignity and respect

Heard, with prompt return of phone calls, texts, and emails

Never judged for past mistakes

Engaged in a 100% commitment to your defense
Client Victories: Your Success is Our Success
No matter the charge, know that you are not alone. Read about clients with similar charges who were able to achieve victory at trial or on appeal.
MISDEMEANOR OF A HIGH AND AGGRAVATED NATURE
Client hired me to represent him on his 3rd DUI. I was able to have this DUI dismissed, allowing him to plead to a reckless driving charge and avoid some of the very serious sentencing provisions of a 3rd DUI.
Convinced the Georgia Supreme Court to accept a discretionary appeal at which I argued for the expansion of a constitutional right to counsel on discretionary appeals.
Obtained not guilty verdicts from a jury for a client facing possession of methamphetamine charges.
I obtained not guilty verdicts from a jury for a client facing charges of possession of marijuana with intent to distribute. Client was the driver of a car in which police located large amounts of marijuana in the trunk.
I convinced the Court of Appeals to reverse my client's methamphetamine trafficking conviction. My client had been convicted of trafficking approximately $90,000 worth of methamphetamine.
The Court of Appeals initially issued an unpublished opinion in this case. I convinced the Court of Appeals that their initial opinion was in error. They reissued the opinion and reversed my clients burglary conviction.
I convinced the Georgia Supreme Court to accept an interlocutory appeal and then declare Georgia's sex offender registration statute to be unconstitutional as applied to homeless individuals. My client had been facing a possible life in prison sentence.
Motion to Suppress Granted
Client was charged with trafficking in methamphetamine. After a motion to suppress and legal argument, the trial court granted our motion to suppress, preventing the state from using any of the alleged contraband at trial and resulting in a dismissal of the case.
Client's felony case was dismissed after we filed and won a plea in bar and a special demurrer. Client faced fraud charges for allegedly stealing more than $20,000.00.
CHILD MOLESTATION CHARGES
Client was charged with child molestation. After an aggressive, early investigation, the charges were dismissed before the case was indicted.
Compassion and Community Involvement
We believe that legal service extends beyond the courtroom. Adam has been recognized by the Georgia Bar for his Commitment to Justice and continues to donate to nonprofits aimed at reforming the criminal justice system. Ryan shares a similar commitment to enriching his community, both in and out of the legal sphere.
Let Us Be Your Guide Through the Legal System
If you're facing criminal charges, remember you're not alone. We'll fight for your rights, protect your future, and navigate you through the complexities of the legal system. Contact us today for a free consultation, and let us show you what Client-Centered Defense really means.
It's not just about securing a favorable judgment; it's about safeguarding your life, dignity, and future. Let us advocate for you.